Education Vision and Mission
Our vision:
Experience and vision complement each other.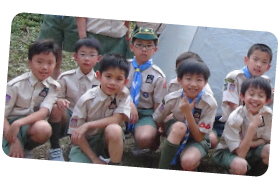 We believe that each child loves learning and has different potentials. Provided that their interest is stimulated, that they are given appropriate guidance, that they are given opportunities to develop their confidence, that they are cared for and constantly encouraged, they will become outstanding people.
Our mission:
To produce students who are assets to Hong Kong, China and the world.
The school offers an excellent learning environment, including appropriate teaching targets, effective teaching strategies, well-qualified teaching staff, a student-centred curriculum and ideal teaching facilities.
In addition, the school values the co-operation of parents, cultivates a desire for learning among students, fosters an ethos of a learning community, and aims to provide a happy and stress-free environment in which students can develop into righteous, responsible, knowledgeable, internationally-minded and independent life-long learners who can face the challenges of the future.
Scholarships and fee assistance schemes
A number of scholarships and fee assistance schemes are available, including
Po Leung Kuk Scholarship, Choi Kai Yau Scholarship and Fee Assistance Scheme, Po Leung Kuk Choi Kai Yau School Scholarship and Fee Assistance Scheme. Scholarships are awarded to those who are academically outstanding. Fee Assistance Schemes is for students who are in need of financial help. We welcome applications from parents. Application forms can be downloaded from our website.