University Guidance Centre
The University Guidance Centre (UGC) provides guidance and support on post-secondary educational opportunities and planning. In line with the School's philosophy, UGC aims to assist students with exploring their interests and learning pathway. The UGC also provides additional information to students and their families so that decisions for the transition from PLK Choi Kai Yau School can be made in the best interests of students.
While students are encouraged to drop by the centre anytime during school hours to speak with a counsellor, students and parents are also welcome to schedule individual consultations with our guidance counsellors at https://ckyugc.youcanbook.me. For questions, please contact us at ugc@cky.edu.hk.
The University Guidance Counselling Team:

Ms. Lana Miskulin – Senior University Guidance Counsellor

Ms. Dorothy Ng – University Guidance Counsellor

M

s. Elizabeth Chung – University Guidance Counsellor
School Profile
University Visits
We welcome visiting representatives from universities for presentations about individual universities and mini-fairs. The best times to visit us and meet with our students are Monday to Friday at 4 – 5 pm (after school). If you would like to schedule a visit, please email us at ugc@cky.edu.hk. In the meantime, you can learn more about CKY by downloading the latest School Profile.
Higher Education Destinations
Members of the Class of 2022 have accepted offers to study at universities at six (6) different countries around the world in Australia, Canada, Hong Kong, Singapore, the UK and the USA to study a range of subjects in healthcare, law, business, arts, engineering, science, social sciences and performing arts.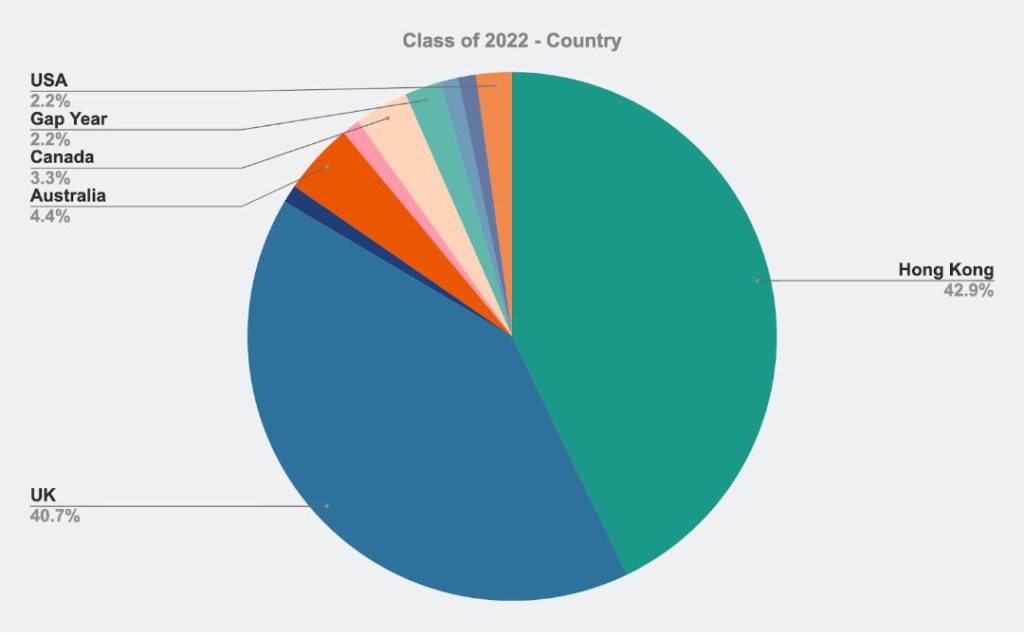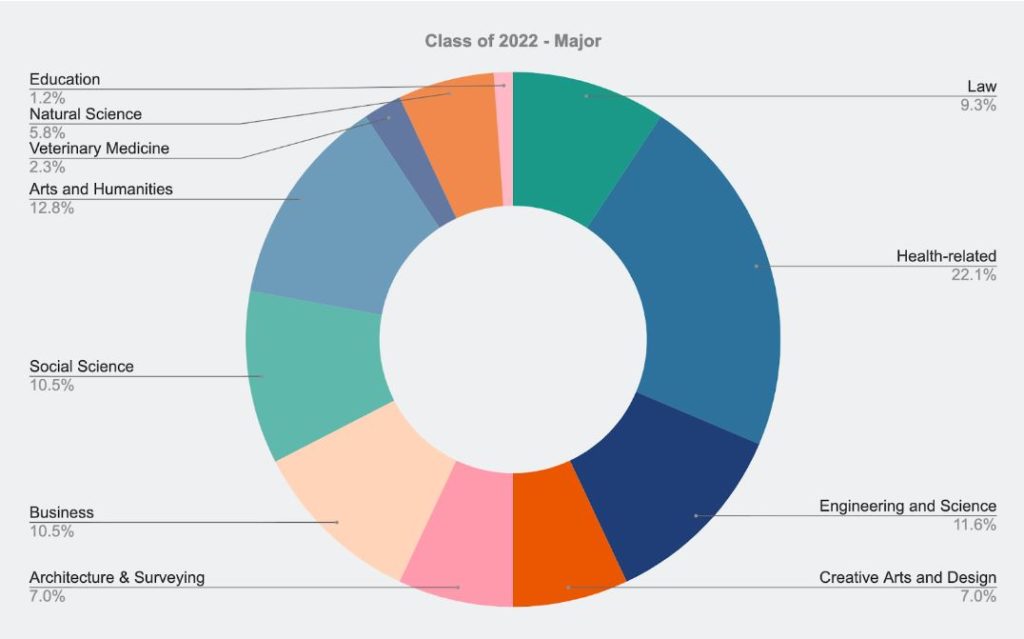 University and Career Counselling
–

Individual counselling with students and parents on academic choices as they relate to career

   planning 

relate to career planning

–

Counsel students and families on applying both local and overseas post-secondary institutions

–

Support students in preparation and submission of applications

–

Coordinate and prepare school testimonials and references
Workshops and Events
–

University Application Seminars

– Interview Workshops

–

Personal Statement Workshops

–

University Information Sessions

–

Career Exploration Series

–

UCAS Workshops

–

Careers Day

–

University Fair